In Shackleton´s footsteps 
Introducing South Georgia Islands
A journey through endurance and incredible nature.
Shackleton: leadership, teamwork, courage.
South Georgia: from a whaling station to a wildlife sanctuary.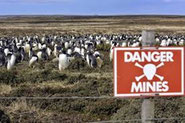 Malvinas or Falkland Islands?
Discovery
1982 War . Why? The context during dictatorship. 
The Argentine point of view.
Life in the remoteness , pubs and fish & chips.
Debate.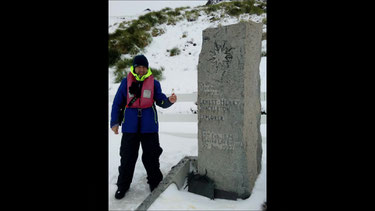 MEET YOUR GUIDE
My name is Pablo Milano, born and raised in Buenos Aires.
I live in Argentina with my wife and my four kids, two of them came back home last April and May because of the lockdowns (stories that I hope we can share some day)
I have a degree in Tourism and worked in the travel business for more than 25 years, in Hotels, Airlines, and for the last 17 years as a Tour Director / Trip Leader and as a Local Guide in Buenos Aires.
For family reasons we moved 10 years ago to the middle of the country, a small town of 11 thousand people, Villa General Belgrano, in the province of Cordoba.
This pandemic surprised me leading a group on Easter Island. Luckily I was able to return home before borders were closed. It caused an unexpected social distancing, but at the same time, it provided to many of us an opportunity to reinvent ourselves and learn ways to adapt in this world. This is our new way of interacting and connecting with the rest of the community.
We are starting this adventure to enrich our experience both you and me, to let you know more about the history, nature and characters of these lands.
You are a click away.
Come, let´s travel together with Virtual Tours
See you soon!
 *****************************
AVAILABILITY ( Shared tour ): 
-March 23rd: 7 pm (Argentina)
                 2 pm (West Coast) / 5 pm (East Coast)
 --------------------------------------------------------------------------
DURATION: 
1 hour plus 15 minutes for your questions

Conference App: ZOOM 
You will get the link to access the virtual room via email before the tour.
(We suggest to download ZOOM Free App. in advance)
  Check for availability on PRIVATE TOUR
 *****************************
CHECK THE TIME DIFFERENCE WITH OUR REGION
*********************************** 
GET YOUR LINK TO ACCESS AFTER BOOKING
CLICK THE REGITER BUTTON DOWN BELOW AND FILL OUT THE FORM.
YOU WILL GET THE LINK TO ACCESS THE VIRTUAL TOUR BY EMAIL