Buenos Aires sightseeing tour, a classic journey across the Paris of South America
During our tour in Buenos Aires we will stroll through many of the different neighborhoods and we will discover the diversity of colours, styles and spirit of this wonderful city from the colorful Italian areas to the Parisian districts. We will enjoy the Tango and the rhythm of this cosmopolitan city as also the happy colours of La Boca with its tin tenements and where the soccer and the Tango are the kings, rooming that fantastic colorful Caminito and the Street Tango dancers, San Telmo, and the fun Flea Market, Plaza de Mayo and Casa Rosada with the famous Evita's balcony. The Recoleta, and its aristocratic cemetery, the Café Tortoni the most traditional café in town, Puerto Madero with the Woman Bridge, and the Palermo Rose Garden. We will also do a sightseeing of the Obelisk, the main icon of Buenos Aires and the Teatro Colon the largest Opera House of the world. Enjoy now this unforgettable local experience!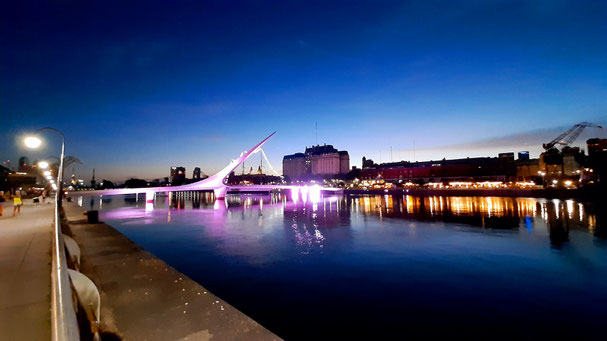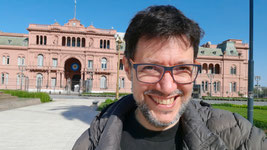 MEET YOUR GUIDE
My name is Pablo Piera (52) I'm a passionate native guide from Buenos Aires, Welcome to my beloved city! I've been sharing the beauty of Buenos Aires since 2008, as a professional tour guide and I have also a post-degree on Sociology of Tango and an MBA. I love photography and I can consider myself as an amateur photographer. I love Tango, History, Economics, Architecture and sharing stories about Buenos Aires and Argentina. I believe that every kind of tour must deliver passion and local flavor, so based on that I'm always happy to give my best on my tours. See you here!
 *****************************
AVAILABILITY ( Shared tour ): 
-March 25th: 8 pm (Argentina)
             3 pm (West Coast) / 6 pm (East Coast)
DURATION: 
1 hour plus 15 minutes for your questions

Conference App: GOOGLE MEET 
You will get the link to access the virtual room via email before the tour.
  Check for availability on PRIVATE TOUR
  *****************************
CHECK THE TIME DIFFERENCE WITH OUR REGION
*********************************** 
GET YOUR LINK TO ACCESS AFTER BOOKING
CLICK THE REGITER BUTTON DOWN BELOW AND FILL OUT THE FORM.
YOU WILL GET THE LINK TO ACCESS THE VIRTUAL TOUR BY EMAIL